CityVelo
All-in-one map bike share map for your city adventures. Available for 10 U.S. cities, plus London, Montreal, and Toronto. For iPhone, iPad, and Apple Watch.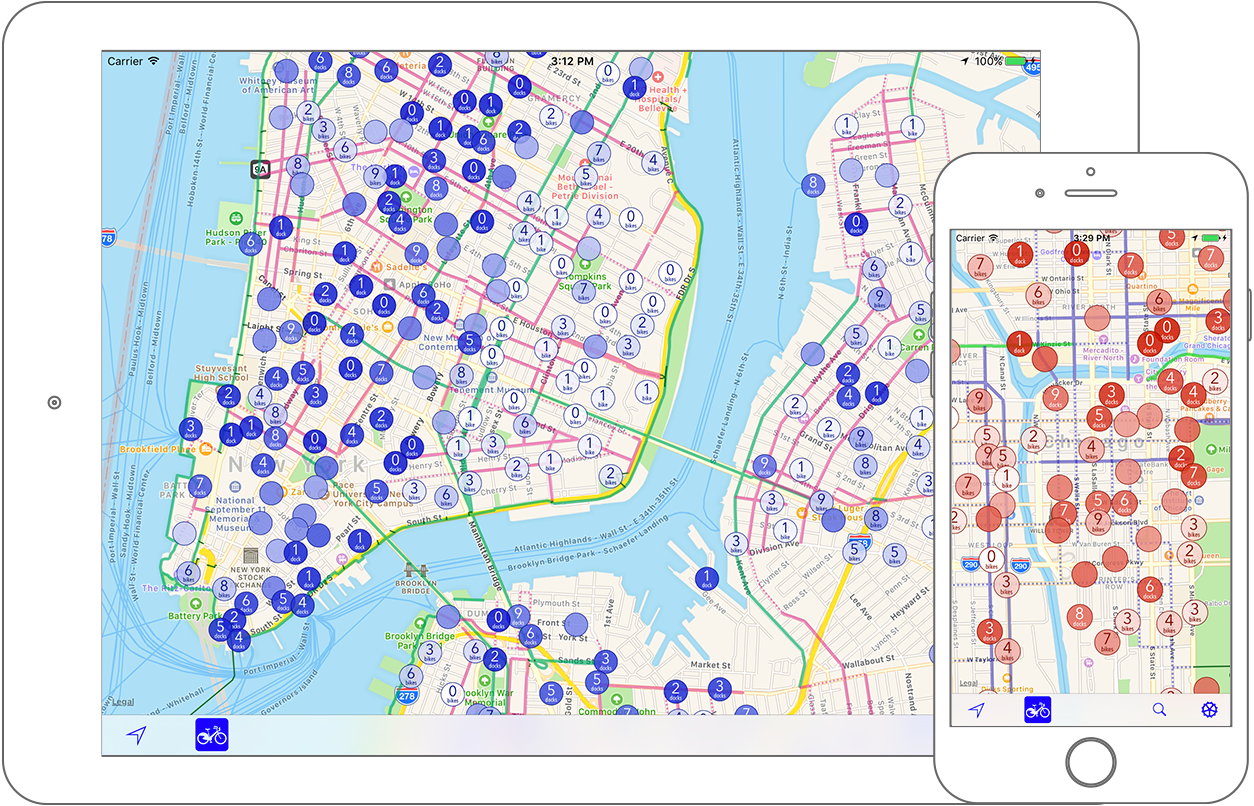 CityVelo includes bike share data for the following cities: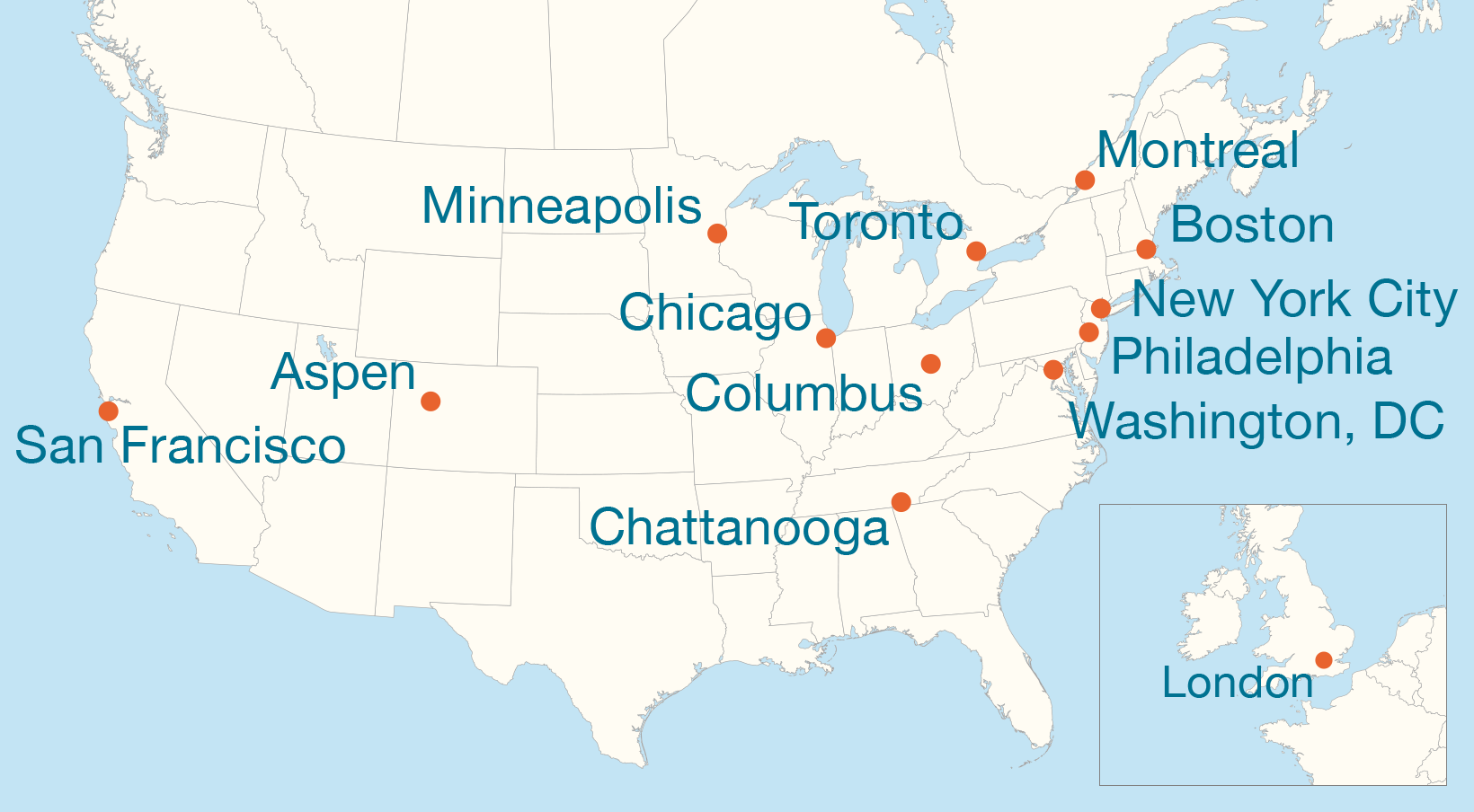 FEATURES
Real-time bike data. Get real-time information on bikes and docks at every station, updated to the minute.
Built-in bike routes. Available bike routes for each city are already mapped so you can easily plan your route.
Works with Apple Watch. See the number of bikes and docks available at the closest bike stations, all on your wrist.
Built-in address lookup. Look up addresses, businesses, and major landmarks without leaving the app.
REVIEWS ★★★★★
This app combines NYC Citi Bike locations, bike routes, and simple location search all in one app. It's my go-to app instead of switching through multiple apps to do the same thing.
— chuzilla
I've tried several bike share apps, and this is my favorite.
— Annomy
SCREENSHOTS
iPhone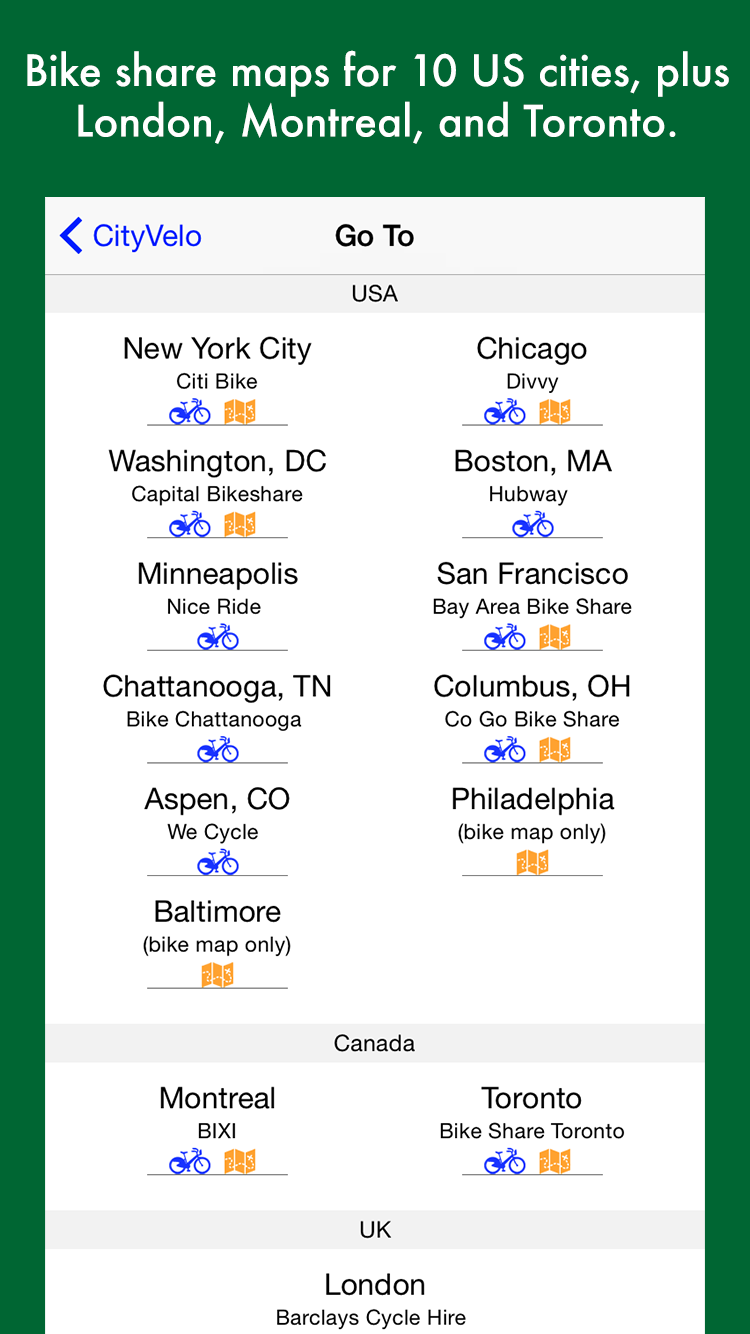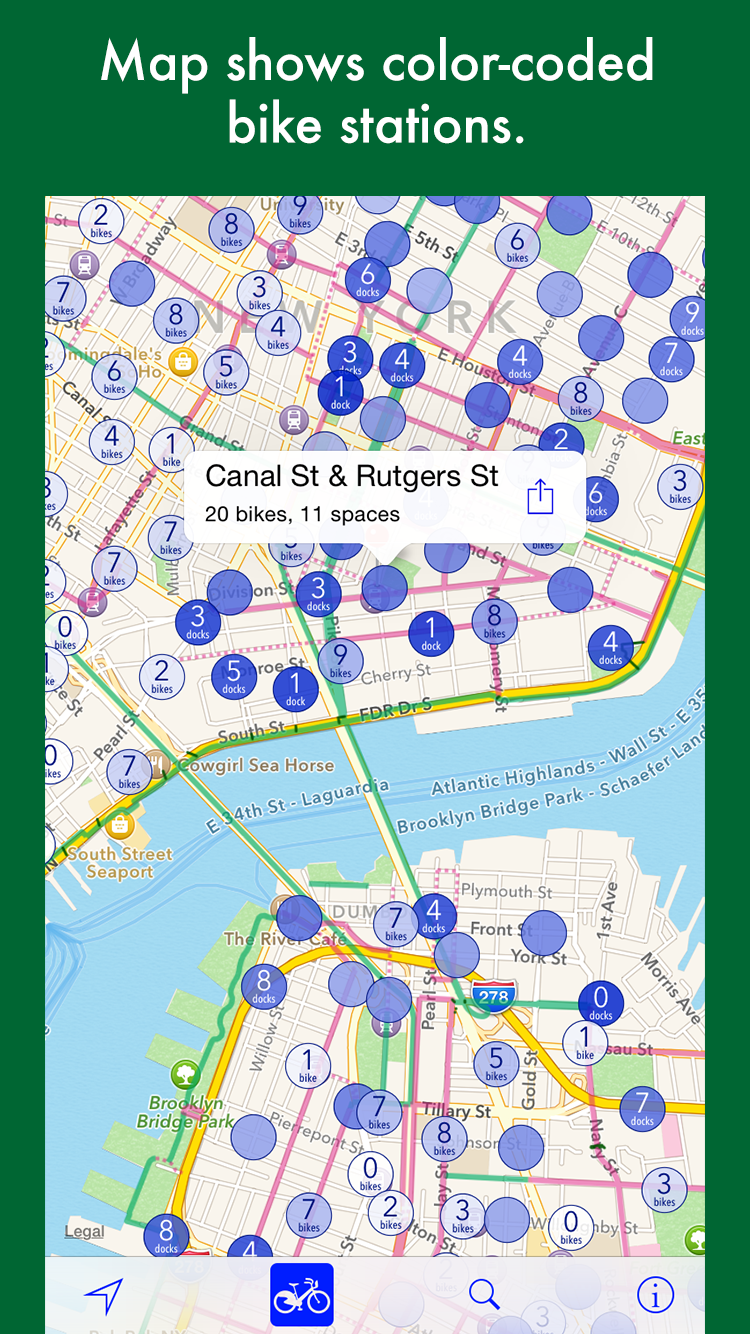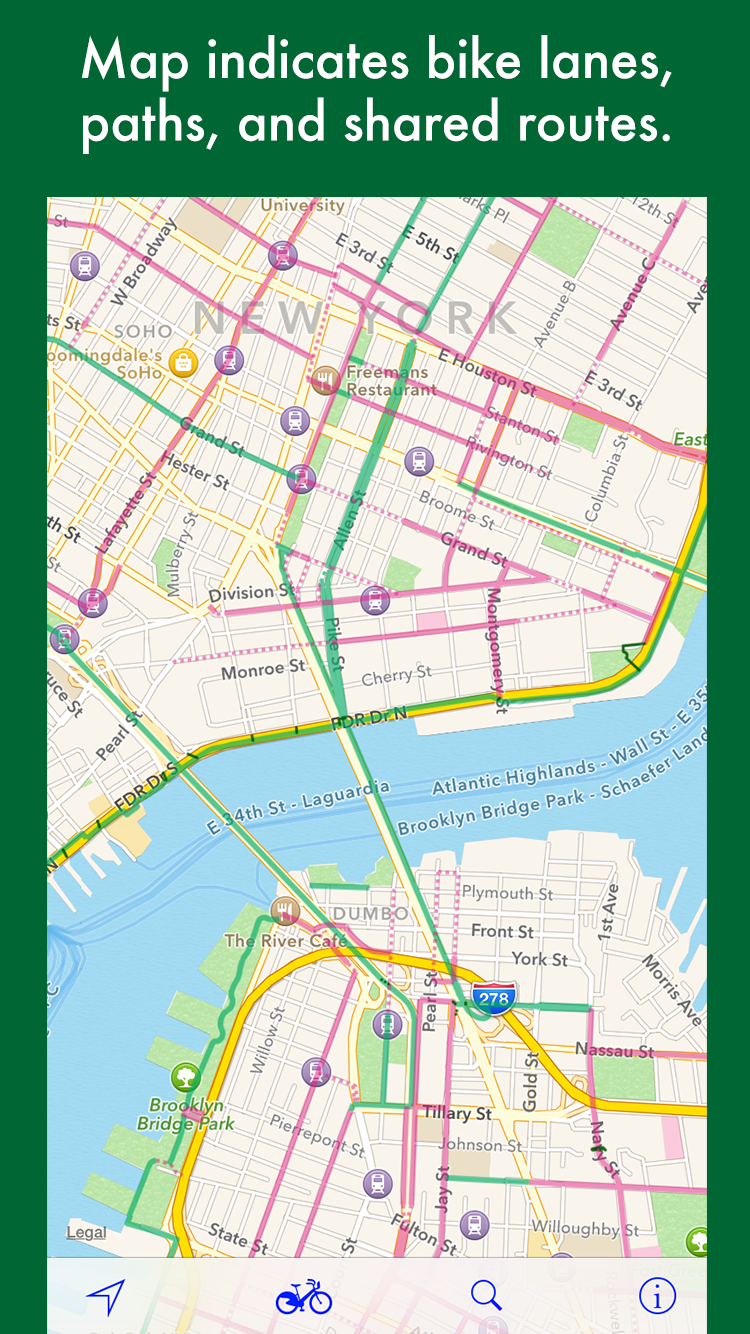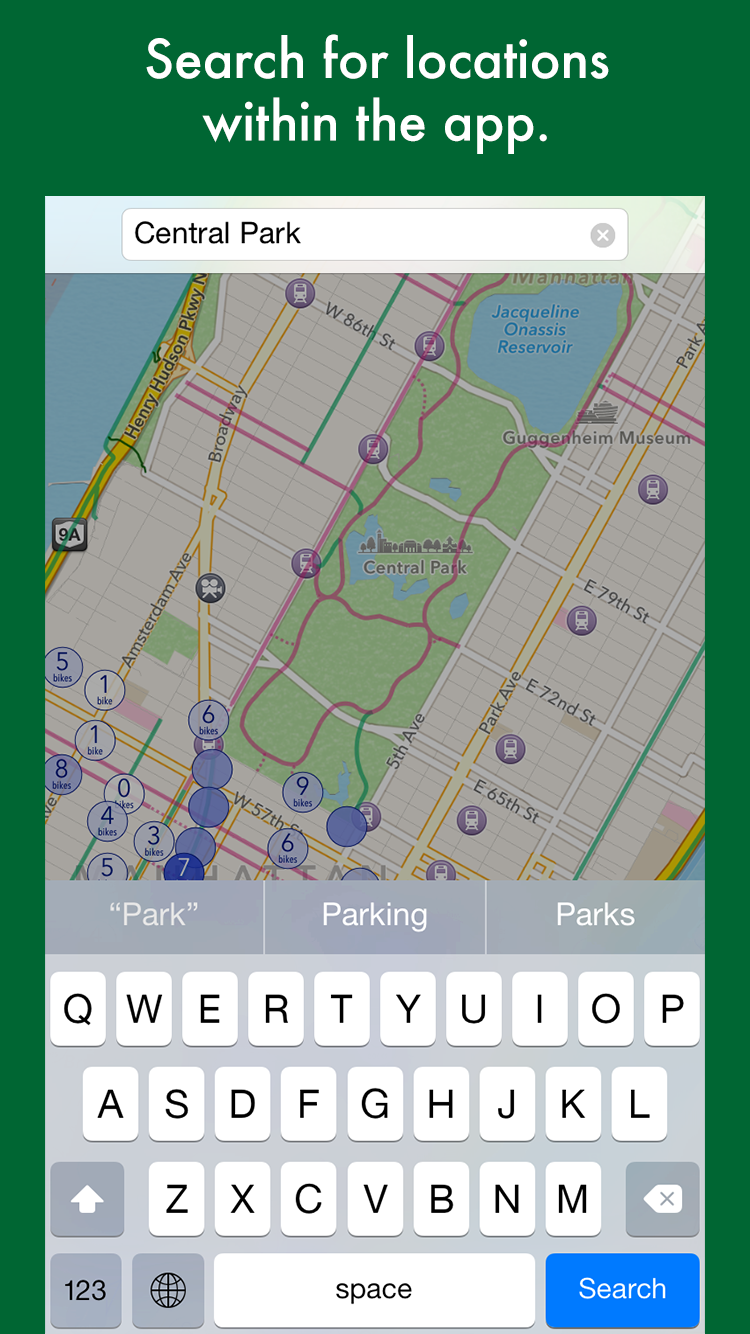 Apple Watch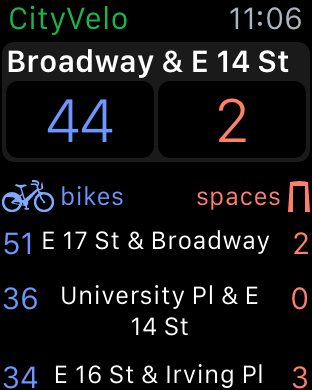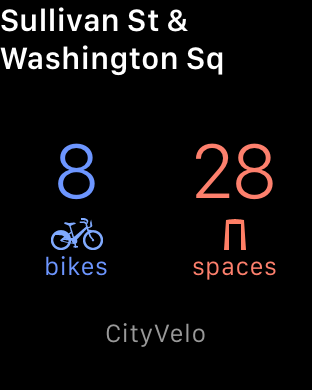 ---